Showing all 3 results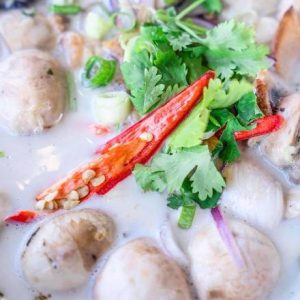 Tom ka gai. Spicy, sour hot soup. Coconut milk, galangal, lemon grass, kaffir lime leaves, mushrooms, coriander and chicken.
A hot and sour soup. Infused with delicious Thai ingredients galangal, onions, kaffir lime leaves, lemon grass, coriander, mushrooms and chillies.
A clear chicken broth soup cooked with ingredients such as coriander, lemongrass, shallot, roast chilli, spanish onion, galangal, tomatoes, kaffir lime leaves & scented with rice powder. Vegetarian option available.